Alternative Integrative Medicine
---
Great medical care is hard to come by. Finding a doctor that truly listens to you is a complicated and painstaking process. Unfortunately, this is all too common in traditional medicine. Between all the scheduled appointments and short interactions, you almost never get an answer to your problems.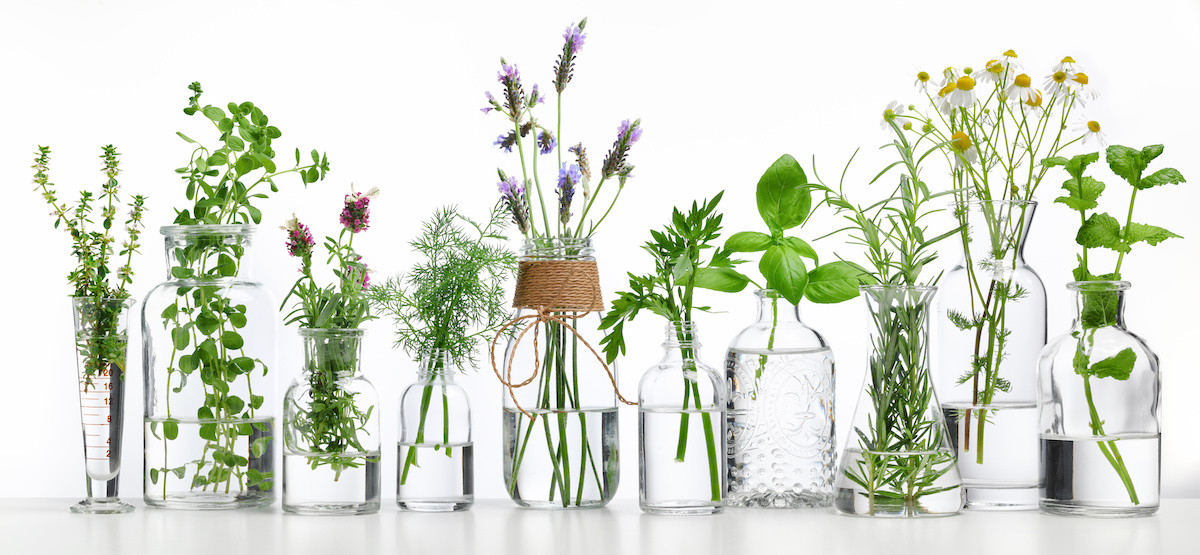 Health insurance and primary care doctors make it seem like there are no other options for you. You feel like you're in an endless cycle of pill bottles and meeting with different doctors because your primary doesn't have an opening.
This is why An Optimal You opened. An Optimal You has spent years using alternative and integrative medicine to help patients feel their best. We care for our patients and give them treatment that improves their bodies and mind.
---
What Is Integrative Medicine?
Integrative Medicine examines the patient as a whole. The physician considers the patient's mind, body, and soul to promote wellness in all aspects of a person's life. Our services include IV nutritional therapies, hormone therapy, and detoxification therapy. Integrative Medicine is an informed practice that combines complementary and alternative medicine with conventional medicine. We also have several wellness partners that offer services such as aromatherapy and acupuncture. Through this relationship, we encourage the body's healing processes while addressing the disease within.
Complementary and integrative medicine offers a comprehensive evaluation of all things concerning wellness. It is focused on being proactive and assists you in regaining your health. It gives you vitality in ways you never could think of and allows your body to fight off illnesses and diseases such as heart disease, dementia, cancer, and autoimmune disease. 
---
People Don't Want to Be Unhealthy
People are living unhealthy lives, yet they don't want to be unhealthy. They feel depressed, tired, and anxious about their lives, but they yearn for change.
In fact, most want to have the same things: good health, happiness, and being content overall with life. The reality is that most people don't know where to begin. If they do make a change, they try to do too much too fast and burn out very quickly. Impatience and unrealistic expectations hinder the process and create very little success. That's why we never recommend anyone to start this journey on their own and to always seek professional guidance.
---
Set Realistic Expectations
To put things into perspective, think of the following scenario:
You decide to sell your existing house that you have lived in for 25 years and then buy a new one. How would you go about doing it? Would you just do it one day and then within a week or two be all moved in and organized in your new house? Probably not. It would most likely be a diligent process of getting the house sold, decluttering, and then organizing the new house. This process could take a couple of weeks or months, if not longer.
When it comes to a house, we all seem to understand the need to be patient and address a variety of factors. When it comes to our health, for some reason we don't. This is essentially why so many fad diets and schemes are around. They prey on our desire to have overnight success.
If you want to have optimal health, the first step is to realize that taking small positive steps every day in the direction you want to go is the way to do things. Also, if you want to be successful for the long haul, be honest about where you're at. In integrative and alternative medicine, like here at An Optimal You, we evaluate and help you adjust your mindset, nutrition, sleep patterns, exercise program, toxin exposure, supplements, and your hormone balance.
Even though this is seemingly a daunting task, it doesn't have to be. Let us help! We are trained in this area and have the knowledge and expertise to take you from zero to ten in a timeline that is right for you.
---
Balanced Hormones Are Key
One way we start improving the health of our new clients is ensuring that their hormones are properly balanced by utilizing bio-identical hormones. These hormones help with energy, motivation, mood, muscle tone, sleep, and so much more. As the hormones equal out, the body and mind become much better equipped to take on other health challenges. Proper hormonal balance for the body is extremely important and is the difference between sickness and thriving.
Extreme changes to your lifestyle are difficult to deal with. Just remember that it doesn't matter if it takes a year or more to take control of your life. What matters is that the changes are made at a pace that isn't overwhelming to you.
---
Get Help with Integrative Medical Treatment Today
At our office we run a series of tests and do a full comprehensive evaluation of your health. We then create a customized plan to get your mind and body to an optimal state of health. This is the focus of integrative and alternative health care.
On the path to an optimal you, it is important to be patient and to see the path forward as a good thing. Change takes time, but it is definitely worth it for most people. Remember, An Optimal You is here to focus on YOU, not just your illness. We provide excellent client care to all of our members and love the transformations we see. Make the change in your life and schedule an appointment. You're only a phone call away from taking control of your life again.