During the holiday season, so often people rush around to get the right gifts for those they love. They go to malls, shop on line, and spend their few spare minutes on shopping. The pressure to get things done is felt by many.
What if the gift you focus on, is the gift of taking care of you?
The results of taking care of you:
---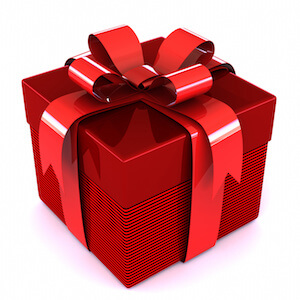 Sleep Better
More Energy
Balanced Hormones
Improved Mood
Less Pain
Less Disease
More Productivity
Healthy Libido
Optimal Weight
Live With Vitality
---
If you have these things, do you think that those you love will enjoy being around you?? Will they be happy for you? Hopefully the answer is YES!!
After spending 40 days in the hospital ten years ago, I learned that the people who care about you, want you to take of yourself. They understand when you take time and money to take care of you. They suffer when you suffer. They feel better when you feel better. Besides, why would you "kill" yourself pleasing the people who do not understand?
It is selfish not to take care of you. When your Progesterone, Testosterone, or Cortisol are depleted from stress; you will feel out of balance and those around you will suffer as well. When you overeat or don't sleep because you are not taking time for you, your weight and irritability will increase. When you don't take time to exercise you will have more pain, a depressed mood, and be less productive. The list goes on.
Taking time out for you is a gift for you and for those around you. Talk to your loved ones and come up with ideas to make this holiday season a time to rejoice and enjoy those you love. You will find that you have more energy and overall feel better.