About half of the American population has at least one chronic illness. The majority of these illnesses can be prevented, delayed, or alleviated with proper treatment. You do not have to suffer—we can do something about this together!
The Optimal Wellness Network was created in order to fill this role. "OWN your health" is the motto of our integrative network of wellness professionals. You do not need to be overwhelmed and confused by the information out there. By utilizing the services offered through the Optimal Wellness Network, you can get the results that you need and end up saving time and money.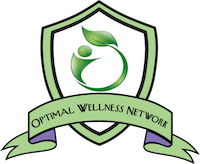 People generally first come to our office seeking hormone balancing. Proper hormone balancing is a critical piece of your health. Having your Testosterone, Estrogen, Progesterone, Cortisol, Thyroid, and Growth Hormone properly evaluated is a must if you want to have a vital life. It is like having gas in your car. But it is not the entire answer.
To have optimal health we must also address what you eat & drink, your sleep, the supplements that you require, the stress that you have & your overall mind set, your exercise regime, and your toxin exposure. This can be overwhelming to most people. Each of these areas has multiple sub categories. Our goal is to simplify this for you and help you with every step.
The Optimal Wellness Network offers a true integrative approach to your health. The other practitioners in the network coordinate with what we do at An Optimal You. Here is the extended team of highly experienced and talented professionals that are available for you under one roof in our building in Murrieta:
An integrative nutrition specialist who eliminates the confusion about diets and supplements. He tailors his approach to your specific needs; helping you to achieve lasting energy, decreased inflammation, functional digestion, and overall great health.
A thermography expert who helps you to be proactive with your health. Why wait for disease to occur when you can detect the precursors to cancer and diseases?
A yoga instructor who specializes in customizing stretches and breathing exercises to your needs and capabilities. She will first listen to you and then guide you toward a healthier, more radiant life.
A massage therapist who gets to the root of your problems utilizing Ortho-Bionomy-a gentle, non invasive form of healing. She has a unique gift at reminding your body of its natural ability to restore balance and heal itself.
Hypnotherapists who can help you overcome a lack of confidence, phobias, smoking, weight concerns, sleep issues, etc. The power of the mind is incredible and the use of proper hypnotherapy allows you to heal yourself from the inside out.
Reiki practitioners who offer you a truly unique healing experience. Reiki utilizes your own body's energy to heal itself. One of our Reiki practitioners is a Reiki master who also offers transformational coaching. Another Reiki practitioner also teaches you how to easily meditate.
A colon therapist that offers painless detoxification to rid your body of toxic chemicals, yeast, & parasites to promote a healthier colon. It is incredible the things that she can find and eliminate from your colon!
There is also a mild hyperbaric chamber—oxygen is good, more oxygen is better!! Pro athletes are using these types of chambers after their games in order to increase healing and improve recovery time.
A practitioner who specializes in PRP and Stem Cell—utilizing your body's own healing powers to fix musculoskeletal complaints. You may be able to avoid surgery and steroid injections by utilizing this therapy that is widely used in professional athletes.
An ultrasound screening technician who offers ultrasound screenings without having to go through insurance hoops. An affordable way to check for problems.
It is sad when people choose the path of poor health, but it is a tragedy when they suffer because they do not know what is out there to help them. The Optimal Wellness Network works with you to reduce or eliminate pain, move better, think more clearly, sleep restfully, digest normally, feel balanced, and prevent disease. If you are interested in learning more about this amazing network and start your journey towards living a life with more vitality and joy; attend the upcoming wellness expo on Sept. 17th from 10 am to 3 pm.