It is important to look at the big picture when you are getting your hormones balanced. Replacing your deficient hormones with bio-identical hormones is one important part of achieving optimal health and vitality. It is important for both men and women to get their Progesterone, Estrogen, Testosterone, Growth hormone, and Thyroid replaced in a safe and effective manner. Without this, it is difficult to feel and look your best.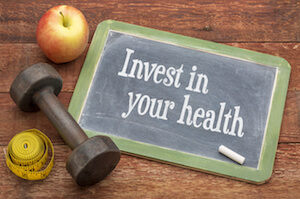 It is also important to address other aspects that affect your hormones and overall health.To achieve a healthy weight, have a great libido, and excellent health there are other things to address.
A healthy diet full of vegetables and healthy protein plus a lot of water helps you to feel better and look better. You can have some fun foods as long as you keep it to a small percent of your overall diet. Be sure and eat organic when possible–minimizing your toxin exposure. Taking time out to exercise and getting adequate sleep is also worth it for your mind and body.
Our mind is a powerful thing and most people don't take good care of their mind. The mind can have a huge effect on your libido and weight, and most people overlook it. It is important to unplug and rest regularly. It is also important to be aware of negative things that can adversely affect your mind i.e. news, negative self talk, etc.
What you eat & drink, how rested you are, your exercise consistency, your toxin exposure, and your mind set all affect your hormones. And, when you get your hormones balanced it gives you better energy, motivation, and an overall better wellbeing which helps you to make positive changes in the other areas. They are all interrelated.